Emerging markets and shifting consumer demand are creating new opportunities in food and beverage, with business leaders investing in new products, markets and...
Optimism is slowly returning to the global economy, but the financial services industry needs to regain the trust of public and private bodies. To succeed,...
Rapid change and complexity are norms, and innovation the fuel in the technology industry. Today's revolutions – including cloud, as-a-service, social media...
Across the globe, not for profit organizations are increasingly expected to deliver more, while at the same time facing cuts in government funding and...
We work with all types of agencies, including central and state government, local government, donors (including bilateral and multilateral international...
While the impact of the prolonged downturn continues to be felt, pockets of opportunity and optimism have emerged within the retail estate and construction...
Dynamic businesses need to move with speed and purpose if they want to capitalise on opportunities in hospitality and tourism. At Grant Thornton, we know...
The Grant Thornton Difference
Grant Thornton prides itself on being a values-driven organization and we have more than 56,000 people in over 140 countries who are passionately committed to...
One of the biggest attractions of a career with Grant Thornton is the opportunity to work on cross-border projects all over the world.
Diversity helps us meet the demands of a changing world. We value the fact that our people come from all walks of life and that this diversity of experience...
Many Grant Thornton member firms provide a range of inspirational and generous services to the communities they serve.
Jobs at Kevane Grant Thornton
The U.S. Department of Labor's Employee Benefits Security Administration (EBSA) has completed an assessment of the quality of audit work performed by certified public accountants with respect to financial statements audits of employee benefits plans covered under the Employee Retirement Income Security Act of 1974 (ERISA).
Among the most significant findings resulting from this assessment are:
principal audit deficiencies were found in areas such as contributions, benefit payments, participant data and party-in-interest/prohibited transactions, which are unique to the employee benefits plan industry.
firms that performed the fewest benefit plan audits had a 76% deficiency rate in complying with generally accepted auditing standards (GAAS).
peer reviews and practice monitoring efforts have had limited success in identifying substandard benefit plan audit work.
If an employee benefit plan audit was selected by the Department of Labor (DOL) for examination and concludes that it was a substandard work or that there were licensing violations, this may result in the referral of an audit firm to disciplinary bodies such as the AICPA's Professional Ethics Division or the corresponding state board of public accounting. Additionally, their clients could be subject to civil penalties for filing deficient Forms 5500 and resulting rejected by the DOL.
At Kevane Grant Thornton we pride ourselves of having a dedicated team dealing with employee benefit plans audits with significant experience helping plan administrators mitigate risks and adhere to regulatory requirements.
We are currently a member of the AICPA Employee Benefit Audit Quality Center and as part of their Peer Review program we have received nine clean/no comments opinions.
We have served as instructors for the Puerto Rico State Society of CPAs and dictated employee benefit audit trainings in several occasions.
With vast experience in this sector, our professionals will work with you to address your concerns head-on and actively keep you abreast of the issues that may affect your plan.
We are committed to keep you updated of all developments that may affect the way you do business in Puerto Rico. Please contact us for further assistance in relation to this or any other matter.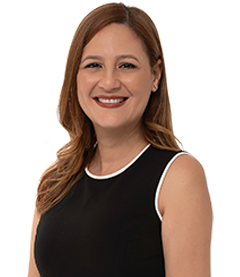 Get in touch
Partner - Head of Audit