Emerging markets and shifting consumer demand are creating new opportunities in food and beverage, with business leaders investing in new products, markets and...
Optimism is slowly returning to the global economy, but the financial services industry needs to regain the trust of public and private bodies. To succeed,...
Rapid change and complexity are norms, and innovation the fuel in the technology industry. Today's revolutions – including cloud, as-a-service, social media...
Across the globe, not for profit organizations are increasingly expected to deliver more, while at the same time facing cuts in government funding and...
We work with all types of agencies, including central and state government, local government, donors (including bilateral and multilateral international...
While the impact of the prolonged downturn continues to be felt, pockets of opportunity and optimism have emerged within the retail estate and construction...
Dynamic businesses need to move with speed and purpose if they want to capitalise on opportunities in hospitality and tourism. At Grant Thornton, we know...
The Grant Thornton Difference
Grant Thornton prides itself on being a values-driven organization and we have more than 56,000 people in over 140 countries who are passionately committed to...
One of the biggest attractions of a career with Grant Thornton is the opportunity to work on cross-border projects all over the world.
Diversity helps us meet the demands of a changing world. We value the fact that our people come from all walks of life and that this diversity of experience...
Many Grant Thornton member firms provide a range of inspirational and generous services to the communities they serve.
Jobs at Kevane Grant Thornton
We provide a wide range of services to help clients resolve financial and economic issues in commercial disputes.
Our independent experts are experienced in advising on civil and criminal matters involving contract breaches, partnership disputes, auditor negligence, shareholder disputes and company valuations, disputes for corporates, the public sector and individuals. We act in all forms of dispute resolution, including litigation, arbitration, and mediation.
We provide independent, meaningful financial and economic analysis, to unravel complex business disputes. We draw on global specialists and effectively collaborate across industries and technical areas to meet client challenges.
We offer expertise and forthright advice in the areas of expert witness and arbitration work, regularly assisting clients and the courts in litigation matters and giving expert evidence. We specialize in:
corporate and individual damage assessment and calculation for contracts, intellectual property, personal injury, wrongful employment termination, insurance claim, professional malpractice, employee fraud, and other matters

assistance with and attendance to the examinations for discovery, including the formulation of questions to be asked regarding the financial evidence

opposing expert report analysis and rebuttal

assistance to counsel in settlement analysis and negotiations

assistance to counsel in cross-examination of opposing expert

expert witness testimony

alternative dispute resolution

lost profit analyses

shareholders disputes

marital dissolution cases, marital property identification, valuation, and division between the parties, and tracing of marital assets.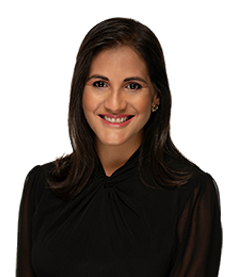 Get in touch
Partner - Head of Advisory