Emerging markets and shifting consumer demand are creating new opportunities in food and beverage, with business leaders investing in new products, markets and...
Optimism is slowly returning to the global economy, but the financial services industry needs to regain the trust of public and private bodies. To succeed,...
Rapid change and complexity are norms, and innovation the fuel in the technology industry. Today's revolutions – including cloud, as-a-service, social media...
Across the globe, not for profit organizations are increasingly expected to deliver more, while at the same time facing cuts in government funding and...
We work with all types of agencies, including central and state government, local government, donors (including bilateral and multilateral international...
While the impact of the prolonged downturn continues to be felt, pockets of opportunity and optimism have emerged within the retail estate and construction...
Dynamic businesses need to move with speed and purpose if they want to capitalise on opportunities in hospitality and tourism. At Grant Thornton, we know...
The Grant Thornton Difference
Grant Thornton prides itself on being a values-driven organization and we have more than 56,000 people in over 140 countries who are passionately committed to...
One of the biggest attractions of a career with Grant Thornton is the opportunity to work on cross-border projects all over the world.
Diversity helps us meet the demands of a changing world. We value the fact that our people come from all walks of life and that this diversity of experience...
Many Grant Thornton member firms provide a range of inspirational and generous services to the communities they serve.
Jobs at Kevane Grant Thornton
Competition in all professions is greater now than in the past. Firms need to be decisive about their direction, focus on the quality of their people, and understand their clients.
The future belongs to firms that develop a solid management team, plan for the future, and acting on their plans.
Kevane Grant Thornton can help in areas of:
Audit: full-scope practice audits.
Taxation: tax restructuring, managing tax disputes, international expansion.
Business advisory: strategic business, assessment of goodwill, reviews of debt and equity, profitability assessments, litigation and forensic services, internal systems and control reviews, corporate governance reviews, due diligence, valuations, mergers and acquisitions.
Outsourcing: full outsourcing services, including payment to employees and suppliers, billing, bank reconciliations, payroll and payroll tax deposits. Preparation of financial statements (monthly, quarterly or annual), among others.
We have vast experience working with the service industry, and we consider ourselves your business partner.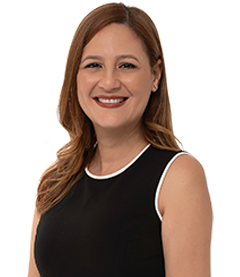 Get in touch
Partner - Head of Audit