Emerging markets and shifting consumer demand are creating new opportunities in food and beverage, with business leaders investing in new products, markets and...
Optimism is slowly returning to the global economy, but the financial services industry needs to regain the trust of public and private bodies. To succeed,...
Rapid change and complexity are norms, and innovation the fuel in the technology industry. Today's revolutions – including cloud, as-a-service, social media...
Across the globe, not for profit organizations are increasingly expected to deliver more, while at the same time facing cuts in government funding and...
We work with all types of agencies, including central and state government, local government, donors (including bilateral and multilateral international...
While the impact of the prolonged downturn continues to be felt, pockets of opportunity and optimism have emerged within the retail estate and construction...
Dynamic businesses need to move with speed and purpose if they want to capitalise on opportunities in hospitality and tourism. At Grant Thornton, we know...
The Grant Thornton Difference
Grant Thornton prides itself on being a values-driven organization and we have more than 56,000 people in over 140 countries who are passionately committed to...
One of the biggest attractions of a career with Grant Thornton is the opportunity to work on cross-border projects all over the world.
Diversity helps us meet the demands of a changing world. We value the fact that our people come from all walks of life and that this diversity of experience...
Many Grant Thornton member firms provide a range of inspirational and generous services to the communities they serve.
Jobs at Kevane Grant thornton
We have developed a significant understanding of how to mitigate risks and adhere do regulatory requirements.
A compliance audit consists in obtaining sufficient appropriate audit evidence to form an opinion and report at the level specified in the governmental audit requirement on whether an entity complied in all material respects with the applicable compliance requirements; and identifying audit and reporting requirements specified in the governmental audit requirement that are supplementary to General Accepted Auditing Standards and Government Auditing Standards, if any, and perform procedures to address those requirements.
Examples of compliance audits
Single Audits

Entities that receive federal funds including states, local governments, and not-for-profit organizations (NPOs), are subject to audit requirements commonly referred to as "single audits" under the Single Audit Act of 1984, as amended in 2011. The Single Audit Act, the Act, was enacted to standardize the requirements for auditing federal programs. The Act provides that grantees are subject to one audit of all of their federal programs versus separate audits of each federal program, hence the term "single audit."
Employee benefit plans audits

Audits of the financial statements of employee benefit plans that are subject to the financial reporting requirements of Employee Retirement Income Security Act of 1974 (ERISA).


Read more about employee benefits plan audit
Student Financial Aid (SFA) compliance audits

SFA audit objectives are to determine and report whether:

The institution's basic financial statements are fairly presented, in all material respects, in accordance with generally accepted accounting principles (GAAP) for USA institutions or, foreign country requirements;

The institution maintained internal control and complied with laws, regulations, and the provisions of contracts or grant agreements which could have a direct and material effect on the financial statements; and

The institution maintained internal control and complied, in all material respects, with specified compliance requirements in Section II of the SFA guide.
Housing Urban Development (HUD) Audits

HUD requires an audit that consists of two components: a financial statement audit of the entity and a compliance audit of the entity's major HUD programs.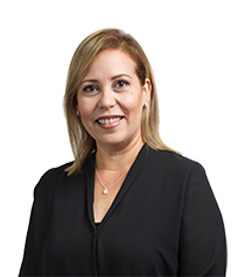 Get in touch
Managing Director - Audit