On March 12, 2020, the Governor of Puerto Rico issued the Executive Order No. OE-2020-020, in which Puerto Rico was declared in a state of emergency given the imminent impact of the Coronavirus (Covid-19) in our Island.
In addition, on March 15, 2020, the governor issued Executive Order No. OE- 2020-023 establishing a 14 days curfew for the citizens, a closure of government operations, and the closure of all businesses in Puerto Rico from 6:00 p.m. from March 15, 2020 to March 30, 2020. All these measures were implemented, to prevent and control the spread of this virus with the promptness and efficiency it deserves.
To avoid unreasonable setbacks to taxpayers regarding the fulfillment of their tax responsibilities, the Puerto Rico Treasury Department has issued AD 20-09 to inform the extension of certain tax returns, declarations and forms due dates. Administrative Determination 20-09 provides the following revised due dates:
Sales and Use Tax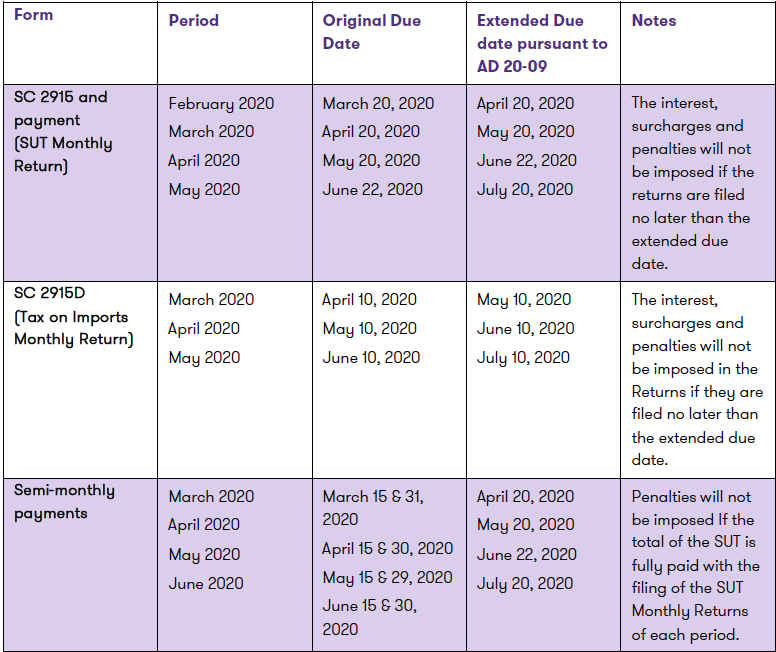 Income Tax Returns

Informative Declarations

Other Tax Returns, Forms and Tax payments**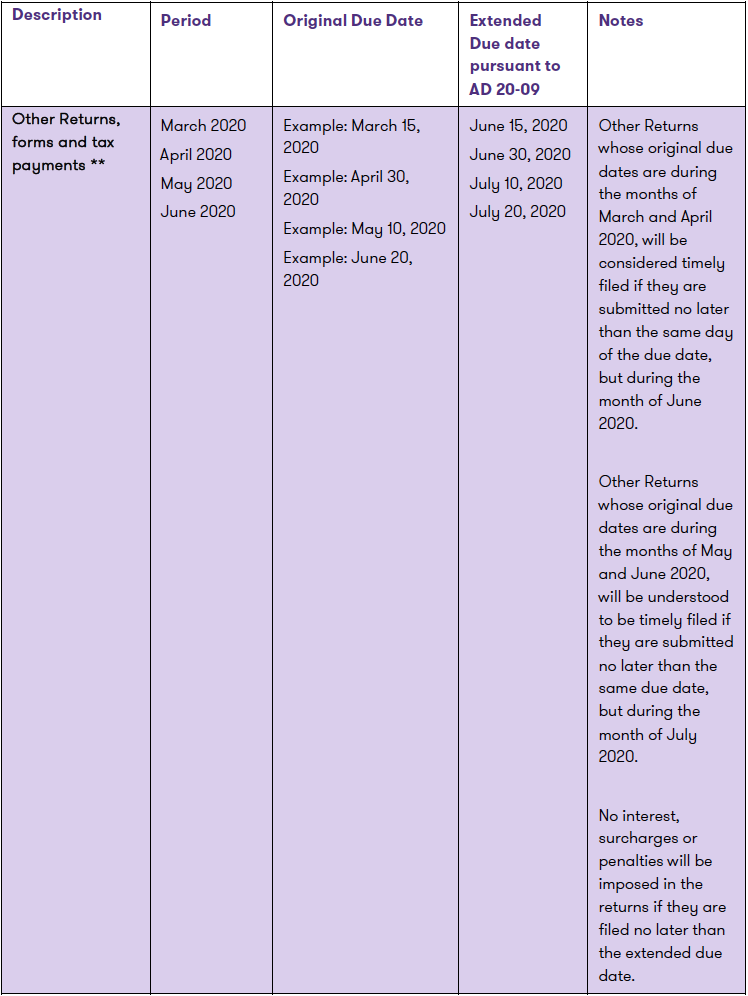 ** Returns that are not related to Income Tax, Sales and Use Tax, Excise Taxes established in Subtitle C of the Code, the Taxes on alcoholic beverages established in Subtitle E of the Code, as well as the Special Tax on foreign corporations established under Act No. 154 of 25 of October 2010 or Informative Declarations.
Bonds

Internal Revenue Licenses

Kevane Grant Thornton will continue to work remotely during this time. Please contact our Tax Department should you require additional information regarding this or any other tax issue. We will be glad to assist you.