Past Event:
Tuesday, August 24, 2021
En esta primera versión del WEF Caribe se exaltará el rol de la mujer en la sociedad, y cómo el Caribe es una región importante para la economía mundial.
Nuestra socia de contribuciones, María de los Ángeles Rivera, realizará la presentación del tema "Women as a driver of competitiveness" el 24 de agosto a las 11:00 am en formato virtual. ​
Speakers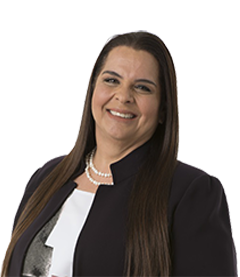 Partner - Tax | IBC Director
Mrs. Rivera has over thirty-six years of experience in public accounting. In her role as tax partner, she engages in the design and development of tax planning and consulting strategies. This includes tax services in the area of mergers and acquisitions, business reorganizations, partnership transactions, tax incentives and exemptions, individual and corporate tax issues, personal financial matters, and others.