LONDON – Grant Thornton begins a new chapter as Peter Bodin takes office as CEO of Grant Thornton International Ltd (GTIL) and the global headquarters relocate to the iconic 'Walkie Talkie' building (20 Fenchurch Street) in the City of London.
P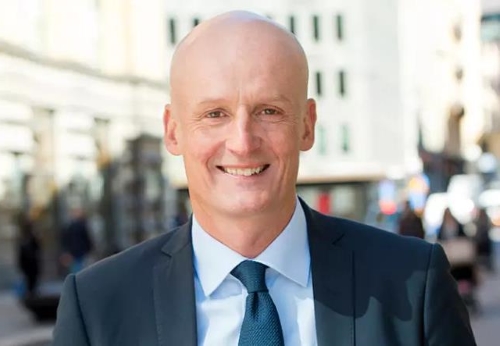 eter Bodin said: "Delivering record global revenues of USD5bn and reaching 50,000 people worldwide is a great achievement, thanks to the skill, hard work and dedication of our people. We now have a strong platform to create the next generation professional services organisation we want to become. I am honoured and excited to lead Grant Thornton as we begin our next chapter."
He added: "I have always believed sustainable business success is built on having the right leadership, people and culture. My role now is to create an environment that enables Grant Thornton member firms and their people to innovate and collaborate globally. We want to build a brand that stands out in the market and we will have a resolute focus on digital transformation – for our own business and for our clients around the world.
"Technology-led transformation and disruption is affecting every industry today, creating many opportunities for clients – as shown by record levels of business optimism in our latest International Business Report*. We will help clients develop, grow and take advantage of these opportunities – which will lead to stronger growth for Grant Thornton.
Joining Peter on the new global leadership team, effective 1 January 2018, are:
Hilary East (London) – Office of the CEO
Paul English (London) – Markets and clients
Francesca Lagerberg (London) – Network development
Antony Nettleton (Chicago) – Quality and risk management
David Peneycad (Toronto) – Operations and projects
Jason Ramey (Chicago) – Service delivery
Kim Schmidt (London) – Leadership, people and culture
Peter continued: "My team and I feel a strong sense of obligation to continue transforming our network amid a period of extraordinary change for clients and our industry.
"Our focus must be on leading that change. We must continue to strengthen our capabilities in strategic markets around the world and continue transforming our technology to take advantage of the opportunities change presents for those willing to be bold."
Peter Bodin takes on the role of global CEO after 16 years leading Grant Thornton Sweden, during which time the Swedish firm's revenues more than trebled to over SEK1.3bn. He previously served as a member of GTIL's Board of Governors from 2003 to 2016 and is a former chair.
Results for year ending 30 September 2017 in summary:
The Grant Thornton network recorded growth of 6.3% on a local currencies basis (4.5% in US dollar terms) with total combined member firm revenues of USD5.0bn, thanks to particularly strong growth in Asia Pacific and Africa.
The number of people in the Grant Thornton network globally grew by 5.5% to 49,601 people in more than 130 countries.
Particularly strong growth in Asia Pacific and Africa with both regions up over 15% respectively, and CIS, which saw growth of over 14%.
Capabilities added to the network during the year through M&A or other combinations in Australia; Canada; Costa Rica; Denmark; India; Italy; Israel; Poland; South Africa; St. Lucia; and Sweden.
Assurance services accounted for approximately 41% of total revenues (USD2.053bn, +1.8%); Advisory services 35% (USD1.736bn +4.1%); Tax services 21% (USD1.045bn +2.1%); and Other services accounted for 3% of total revenue at USD156 million.
The Americas remain the network's largest market with revenues of USD2.4bn, followed by Europe at USD1.6bn.
Growth in Asia Pacific was driven by China and India which both grew by more than 25% during the year.
The strength of Africa was underpinned by strong performances in South Africa and Zimbabwe, which grew by 16% and 14% respectively. Mauritius, Ethiopia, Congo and Ivory Coast also made significant contributions to the region.