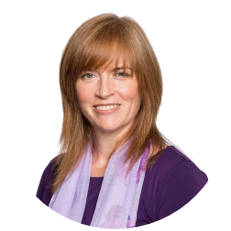 Nicole Bradley, national managing partner - tax at Grant Thornton Australia, speaks openly about her personal journey to leadership, and the hurdles she had to overcome.
In your career progression to senior partner, do you feel that you faced barriers in gaining promotion? If so, what were they?
I do feel that I faced barriers. Unfortunately, in a lot of ways, I think I put some of them there myself. I feel that I absolutely fit the common paradigm of not having enough self-belief. I did not push for the next promotion; I waited to be recognised. With hindsight, I now understand that this has meant that there were points in my career that males who were, at times, less capable then me were promoted before me because they pursued the promotion.
I have never been comfortable acting as my own advocate. I think a large contributing factor to this lack of confidence was a lack of role models. I worked for a few women partners during my career but none had children. Even when I was just starting out in my career, this did not resonate with my goals around relationships and family. I was the first women partner in my office and it would have felt like a big risk for the existing partners to support me in my bid for partnership, and an even bigger risk for those who personally sponsored me.
Even today as one of the more senior partners in the practice, I still feel I face barriers. There are assumptions made about me that I feel would not be made of my male counterparts.
Do you think women face gender-specific barriers to reaching senior management positions?
Just look at the numbers. I actually don't believe this point is debatable. There is also extensive research that has been conducted regarding gender-based biases in the workplace. Many organisations that are addressing these barriers are having significant transformation in their businesses. But it is not easy and it takes a significant amount of time and effort to create change.
How do you think organisations can help to remove barriers to women's promotion?
If there were one silver bullet to assist women and remove barriers, then there would be much better diversity today. I don't believe the lack of progress in many organisations is due to a lack of desire or recognition of the priorities. The problem is that it is hard. Along with the development of a long-term strategy around diversity, you need really committed senior leaders and middle management to ensure the barriers are removed on a daily basis.
And when the barriers are often hidden and missed by even the most trained eye, the problem is hard to recognise and even harder to address. This is often where organisations can be derailed. Included in an organisation's strategy around diversity and inclusion needs to be systems to support a change in behaviour and a cultural alignment. These two areas take a deep dive into your current processes and long-term commitment to drive the change.
What are the most successful actions taken within the Australian firm to help women progress in the company?
There are several things that have been done to progress women's advancement in the partnership. First and foremost diversity and inclusion has been led from the highest level within the organisation including the board, CEO and senior leadership team. The partnership has educated the leaders and built the business case for diversity. We have empowered our diversity committees to create an inclusive environment by celebrating diversity.
But I think the biggest accelerator in growth of gender diversity in our partnership has been in our talent identification. Annually, we perform a talent mapping process which identifies the talent with the highest potential which leads to discussion about how we retain that talent, what attributes they may need to develop to get to partnership, and how those individuals may need to be supported differently. It also can help to identify where parts of our business may have unconscious bias in their identification of high potential talent. This can act as a powerful circuit breaker in some key decision points in our business. But still the progress is slower than we would like and at times inconsistent throughout the business.
Read our Women in business report Return to Champions home page