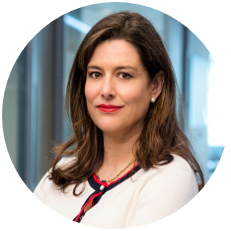 Miriam González Durántez, counsel at law firm Cohen & Gresser, is the founder of Inspiring Girls International, a global organisation which pairs girls with female mentors. She explains why mentors can make the difference between success and failure.
Q: Is mentoring a good thing for companies to pursue in the quest for greater gender diversity at senior levels?
The concept of female mentors interests me a lot and is something I've been trying to promote through Inspiring Girls. Whatever senior women in business are doing is being closely watched by younger women in the business, but there is a lack of awareness of that and it is worrying.
Mentoring has become something of a commoditised action in some companies, so they may have mentoring programmes without making them meaningful. To make it meaningful, I'm much more in favour of sponsorship. This isn't about nepotism but giving them some exposure and making sure people know how good these candidates are.
Q: How should organisations approach recruitment to make sure they appeal to women?
A good way approach it is to say, if you could only recruit women, what would you do differently? How would you get the best women through the door – from the way you advertise jobs to how you appeal to candidates? It can help reshape your strategy.
Companies need to be critical about what they're doing now and in the future. What's missing is measurement of the results and very few companies are doing that. So whatever you have been doing for the last two years, has it changed the dial? If not, do something else. Every company and every sector is different. Set up programmes and evaluate them on the basis of the results. We need to be a bit more self-critical. There's too much window dressing.
Q: What leadership behaviours can drive inclusiveness?
Having an inclusive business culture is so important. You can have targets for women on boards but unless you change the culture you can end up with lots of women who are silent in meetings and making little contribution.
The easiest and best place to address this is at board level – the chairman can make a huge difference. Top management needs to be aware that women tend to step less often into discussions so chairmen need to make sure they always ask the women for their views rather than waiting for the loudest people to speak, until they have built the confidence to contribute more. And make sure women aren't interrupted. There's no point in having diversity if you don't take everyone's contribution.
Q: Why does diversity need to be a business priority?
It's important because business needs to reflect society and you're missing out on talent that could be great for your business otherwise. I don't know why it's considered a soft issue. Organisations need to approach diversity as a business objective. Someone needs to be responsible for it and if remuneration were visibly tied to success in this area, people would make sure it happened. Set targets and measure against them and tell people that if they fail they won't get a bonus. If it really is a business priority, you have to put your money where your mouth is.
Read our Women in business report Return to Champions home page