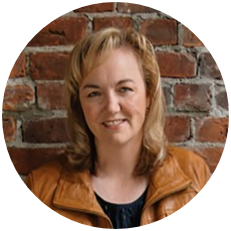 Catherine Dahl, CEO and co-founder of accounting software provider Beanworks, argues the business case for gender diversity – and says those who don't recognise it will be left behind.
Q: How can businesses make a connect between diversity and their business goals?
Recent studies have shown that having a gender diverse workforce is a strategy for business growth. A McKinsey & Company report has found that an extra USD12 trillion could be added to global GDP by 2025 by simply creating gender-diverse workforces. And, organisations that are gender diverse are 15 percent more likely to be profitable. Therefore, striving for a gender equal team or company board should be a top priority for all businesses, not just for compliance reasons but for business opportunity and growth.
Q: Does the overall interview process need to be re-thought to eliminate interview bias?
Interview bias can be curbed through various candidate assessments, including personality tests, screening platforms, AI tools etc. At Beanworks we use plum.io, which uses artificial intelligence and organisational psychology to assess a candidate's fit for the role. It provides insight that goes beyond traditional screening. It's important to rely heavily on these new, "unbiased" methods in the whole recruiting process, to help uncover candidates that you may not usually consider.
Q: How can diversity data be used to drive a change in business culture?
The narrative of gender diversity in business culture, and the way this data is presented, first needs to change. Up until recently, the focus on female empowerment has often revolved around obligation, or about the treatment of women in the workplace (stemming from responses to the #MeToo movement).
To really drive change, CEOs need to be presented with diversity data which shows that having females in leadership positions actually improves business, just as they would be presented with a software that improves company cash flow on investment. Treating diversity as a business gain, rather than an HR issue, is the way forward.
Q: Are there ways of making routes to development and advancement more 'female friendly'?
One way that routes to development and advancements will be opened up to more women is if companies, HR professionals and CEOs make a conscious and active effort to encourage, promote and support women. This could involve creating career advancement plans at the time of hire, or starting a female mentorship program internally.
Read our Women in business report Return to Champions home page