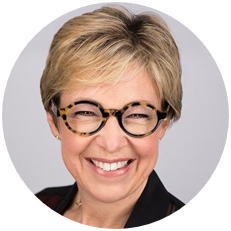 Brenda Trenowden CBE, Global Chair, 30% Club and head of FIG Europe, ANZ Bank, reveals the leadership skills needed to drive inclusivity.
What does an inclusive business culture look like?
At its core, an inclusive culture is characterised by an atmosphere in which respect, fairness and positive recognition of differences are not only accepted but encouraged. Hiring a diverse workforce is the first step, but it's meaningless without an inclusive culture that allows everyone to thrive.
Creating an inclusive culture requires a business leader to really understand his or her organisation's emotions, behaviours and attitudes and to take very deliberate and persistent actions to shift the negative ones that detract from the culture. Most importantly, those behaviours and attitudes need to be role-modelled and cascaded through the organisation both by the leadership and by the key influencers/stakeholders.
These values and behaviours need to be aligned with and baked into the strategic aspirations of the organisation. Culture doesn't change overnight, but selective and targeted actions over time will lead to long-term transformation.
What leadership behaviours can drive inclusiveness?
Behaviours that inspire a sense of belonging and make people feel valued for their individuality, as well as for what they contribute to the team:
Pay attention: really listen, actually listen;
Collaborate: recognise the importance of including others in the decision-making process; be humble enough to acknowledge personal limitations and actively seek contributions from others;
Empower: support, encourage and enable direct reports to develop and excel, and hold them accountable for performance they can control;
Act fairly: trust that people want to and are doing the right thing;
Be courageous: challenge entrenched organisational practices, call out biases when you see them (in a constructive way), have the tough conversations when necessary and act according to your principles whatever the situation;
Be curious: seek out new ideas and be open to new ways of working and to seeing workplace situations from others' perspectives.
How do you engage everyone in a business with the need to create a new business culture?
In most cases, there are positive aspects of the culture that need to be 'dialled up' and negative ones to 'dial down' rather than creating a whole new culture. Engaging everyone throughout the organisation in this transformation is critical – it means gaining emotional commitment by ensuring that each employee understands his or her role in achieving the overall strategy and cultural transformation.
More broadly, organisations with high levels of engagement make their people feel that they have opportunities to progress their careers and that the organisation cares about their future. These organisations and their managers take time to cultivate a sense of shared purpose and belonging, which helps to create the right environment for cultural transformation.
Read our Women in business report Return to Champions home page